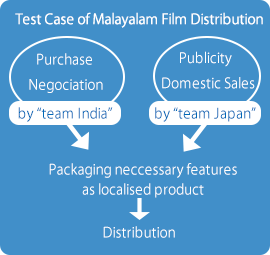 About Yahiro Project
Yahiro Project is a consocium that consists of freelance business persons with specialised skills. A team by selected members is set up for each project and provide one-stop service with our clients.
Yahiro Project is taking a part in distributing Malayalam film "Charlie" in Japan accordingly since October 2016.
Yahiro Project aims to network skilled profecional freelancers and comparatively small business holders, in order to pick up business opportunities that the larger business entities have not been able to handle.
Please feel free to contact us from Enquiry form above at right.