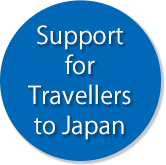 India hails you, be 100% ready!
If you are too cautious and in need of visiting India, we can tell you
- What is specially required and things to be reminded as female travelers
- How it works when you travel from the gateway airport to your accomodation
In cooperation with various resources in India and regarding India, we provide female travelers with tailored, actual-case-based advices for the safe and pleasant stay in India. Suitable not only for business trips but also for individual/group holiday trip. Personal lecture based on per/hour rate or group lecture is available.
Please feel free to contact us from Enquiry form above at right.